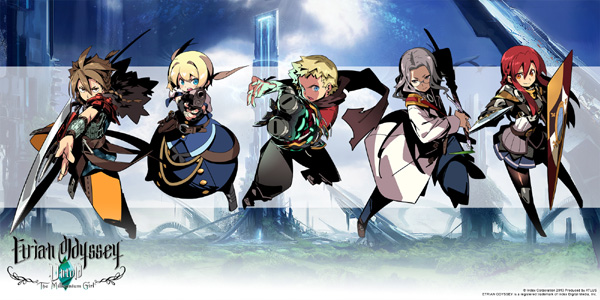 Atlus USA has announced that Etrian Odyssey Untold will be appearing as a demo in the Nintendo eShop Sept. 16! That's a week away!!

Only the first few dungeons of the story mode will be playable, according to the email.

Also announced: Preorder bonuses! According to the Faithful email:

Pre-orders and the first printing of the game will include a collection of bonus items called "Etrian Untold, Unseen Unheard." These collector's items will be available from ALL retailers. The bonus set includes:
7-track music CD with an exclusive live version of the game's theme and other songs arranged by series composer Yuzo Koshiro

Design book with character art, comics and notes

The game is set for release October 1, and will be set at the price of $39.99.
...Are you excited? I'm excited! You better believe I'll be downloading this demo!
Also, according to the
Atlus USA Facebook
page, there might even be a way to "win cool stuff"!