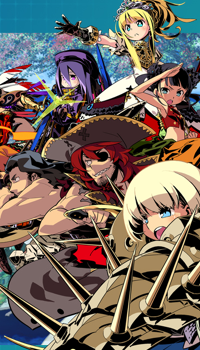 Welcome to the revised and redesigned Into the Labyrinth. After five years, I felt that it was time for a change. And what a perfect time for a change, on the very year of the fourth game's release!

As you can see, the site has been dramatically reduced. Don't worry, all of the special site features articles are still on the website in their respective game pages (or will be... they aren't there yet... I'll explain). Gone are the Tips and Cheats that I attempted to write over the years, but failed. Instead this site will be treated with more of a news blog touch.

This brings me to my next point: obviously it doesn't run quite well as a blog system. This is due to the fact that we're still running on our old news system that does not allow for this set up. While we could easily upload and run the site off of word press (which it might if I fail) I will be recreating my own system in the next few months. So, please be patient as I continue to work very hard on the website.

You will also note that our portal to the right includes links to our Facebook and Twitter pages. Archaic Sage is currently in control of Facebook while I am the writer for the Twitter account (being a big tweeter myself to begin with). We invite you all to please like and follow us. News posts will automatically be posted on those pages. Those sites will also be our go-to locations in case something happens with the site (like Archaic forgets to pay the monthly bill, haha).

So! PLEASE ENJOY! And let's all look forward to Etrian Odyssey IV together!!