About the Game
If Etrian Odyssey 3 redesigned the series, Etrian Odyssey 4 has changed how the series was played. Using many of the new features that were introduced, the game improves on them.
While Etrian Odyssey III introduced a Ship and sailing adventure with rigid rules much like progressing across a gameboard, Etrian Odyssey IV introduce and overworld-like atmosphere that is explored in a Skyship.
There are no Stratums, but multiple labyrinths that can be explored with different themes.
Perhaps its most intriguing feature yet, the game offers not only its normal old school difficulty that it has become famous for, but also offers an Easy Mode for those new players who want a more relaxed experience.
Key Game Features:
Orange-ball FOEs replaced by 3D avatars in the labyrinth view.
Hot Air Balloon traveling similar to the Ship and Sea feature of Etrian Odyssey 3.
Easy and Normal Difficulties.
Multiple labyrinths to be explored with varying difficults and floor levels.
An Overworld to explore that includes several different areas with many different levels.
New class sets with a return of some familiars: Landsknecht, Medic, Fortress, Dancer, Sniper, Nightseeker, Runemaster, Arcanist, Bushi, and a special secret class.
A Guild card share utilizing the 3DS's Street Pass feature. Using QR Codes also allows for new quests to be opened up and Guild Members to be transferred to assist others.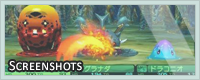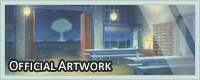 | ItL Special Features & Articles | Off-Site Articles and Resources |
| --- | --- |
| | |


Latest Related News Articles