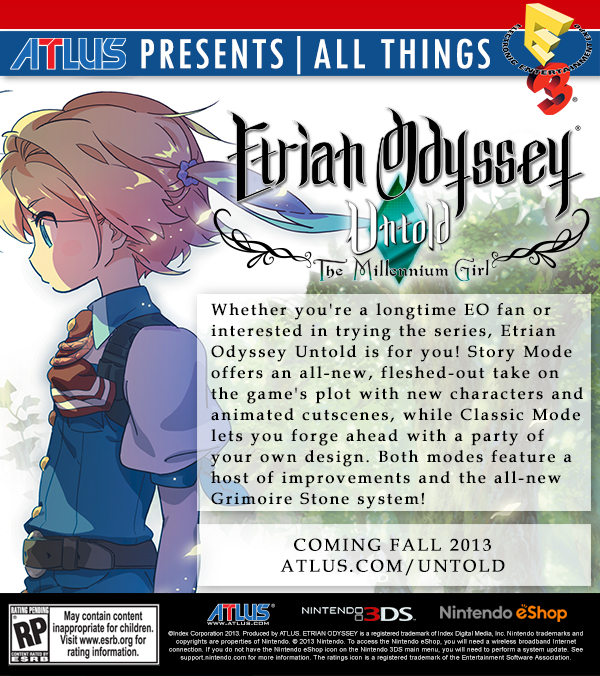 Shin Etrian Odyssey has been announced for American shores! Retitled as Etrian Odyssey Untold: The Millennium Girl, the game is schedule for release some time this Fall!

There is still nothing up on the website as of yet, but there is a placeholder. Visit the Official Atlus USA EO Untold Website.

I never doubted Atlus USA for a second. Aww, this is HAPPY news. Are you excited? I'm excited. I'm super excited!!